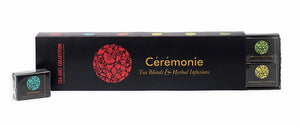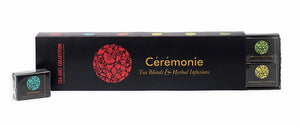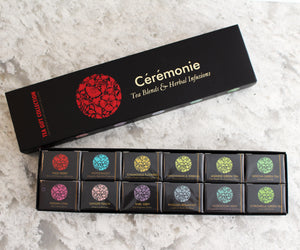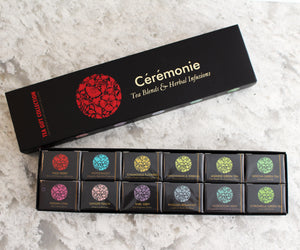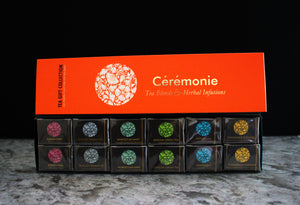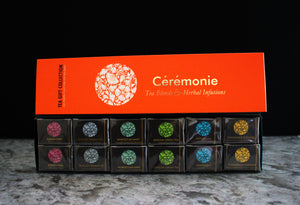 On Sale
Tea Gift Collection
Ceremonie Tea Cubes are tea experiences in individually beautiful mini cubes. Classic black gift box decorated with a kaleidoscope of color, filled with 12 of our Signature Mini Cubes.
The flavors, included are: Indian Chai, Ginger Peach, Earl Grey, English Breakfast, Moroccan Mint Green, Citronella Green, Sencha Green, Jasmine Green, Lemongrass & Verbena, Chamomile Flowers, Peppermint & Wild Berry.
Collection is Kosher (OU) and makes a great gift for family and friends, or for yourself.