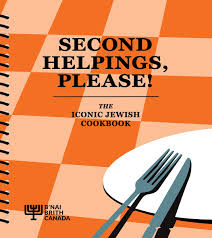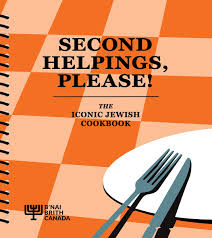 On Sale
Second Helpings, Please! Norene Gilletz
Second Helpings, Please!, the iconic Jewish Cookbook from Norene Gilletz, called the Julia Child of Jewish Cooking and a dear friend of Fruit of the Land. This book is a must have book for yourself (this new edition), your children, your sister, your friend.
First published in 1968, this is the "go to" cookbook for young singles, couples, and people who simply love food.
This iconic cookbook was a project of of Mount Sinai Chapter Montreal of B'nai Brith Women of Canada as it was then known. Sharing traditional recipes with simple and explicit instructions was the goal of the project. The members of Mount Sinai Chapter thought that this project would take a couple of months to complete and they would produce a simple cookbook that would be suitable for young brides.
This 'simple' project took 3 1/2 years to complete. It was an instant success and quickly become the 'go to' gift for showers and weddings, eventually for young adults moving into their first apartments and finally for anyone and everyone setting up a kitchen. The cookbook has become a collector's item and is desirable for its great recipes, historic value as well as for its sentimental value. The cookbook provides users with simple recipes of traditional Jewish foods that are beloved from generation to generation.
Now in it's 18th printing.