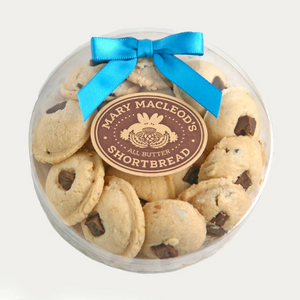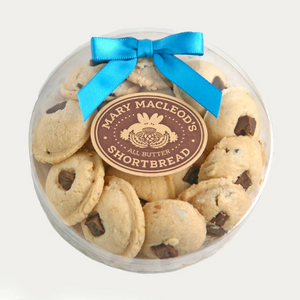 On Sale
Mary Macleoad's Chocolate Crunch Shortbread
Need just a little something to satisfy your sweet tooth? These charming round containers allow a sneak peak before you snack, and are decorated with a bow.
Add to a basket for a perfect gift.
After four decades of creativity, crunch and craft, Mary Macleod's Shortbread is still proudly family-owned and operated.  Iconic Toronto melt-in-your-mouth artisan shortbread. Chocolate crunch - customer favorite.