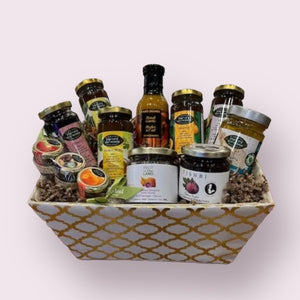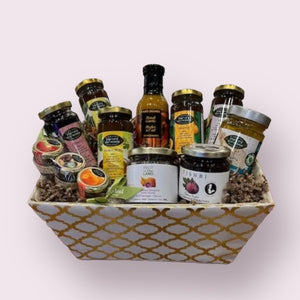 On Sale
Fruitful Gift Basket
Fruitful basket celebrates with Israeli Fruits! Featuring a basket full of preserved fruits -- Beit Yitzhak's award winning 100% Fruit Spreads, all natural Date Syrup, Fruit Sauce, mini confitures in Plum, Strawberry & Apricot; and Tishbi Preserves. And Fruit of the Land honey. All products are kosher.
A real treat! For your household or to send to friends and family.
All packaged in a keepsake basket. Perfect for Tu B'shvat!