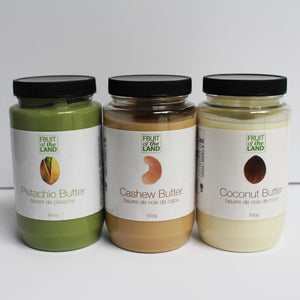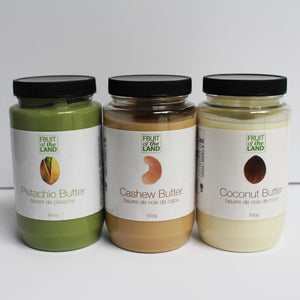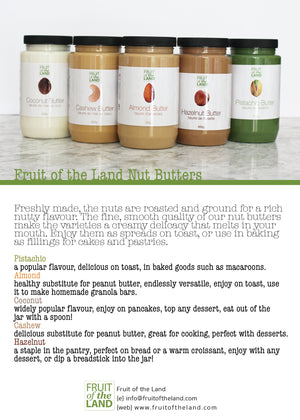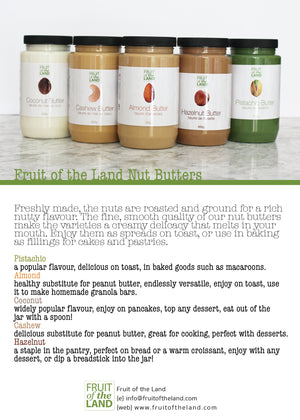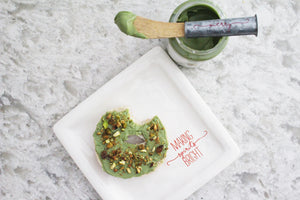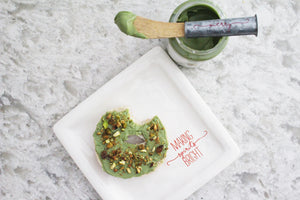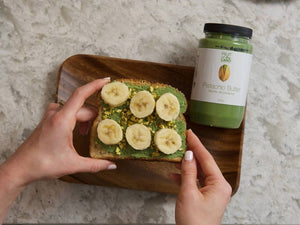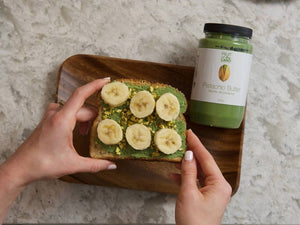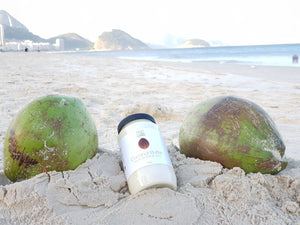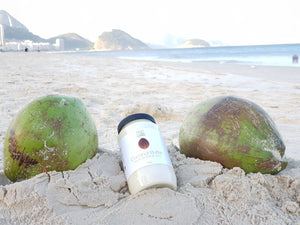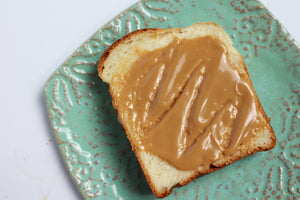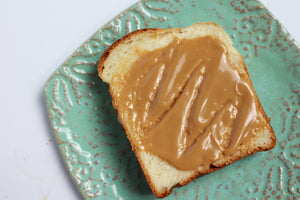 On Sale
Fruit of the Land Unique Nut Butter Trio
Fruit of the Land Nut Butter Trio features our 3 most unique nut butters: Pistachio Butter, Cashew Butter and Coconut Butter.
Send to a Nut Butter lover in your life, or enjoy yourself!
So many delicious uses, on toast, in baking, in lattes, in smoothies, or right out the jar! 
Created using hand-picked nuts from California and around the world, Fruit of the Land nut butters' homemade taste is delicious and great for the whole family. Each jar is packed with delicious nuts locally roasted and blended to perfection.

Fruit of the Land Pistachio Butter is a customer favourite!  Each jar is packed with freshly roasted pistachios, blended into a creamy, unique spread. Enjoy on toast or waffles. Try in in baked goods.
Fruit of the Land Coconut Butter is a true taste of the tropics! Made with fresh coconuts for a unique, delicious spread that you want to eat right out of the jar!  Enjoy on pancakes, top any dessert, ideal in baking.
Fruit of the Land Cashew Butter is a delicious substitute for peanut butter and is very versatile. Great for cooking, perfect with desserts. Delicious on warm bread topped with jam.
500 g jar.
Kosher.