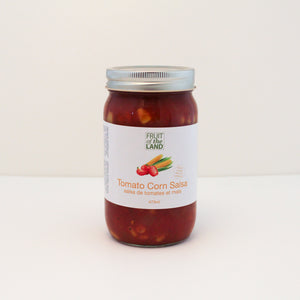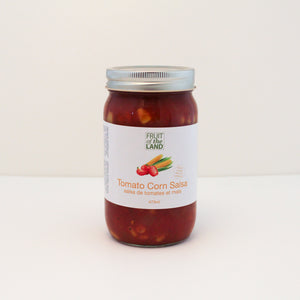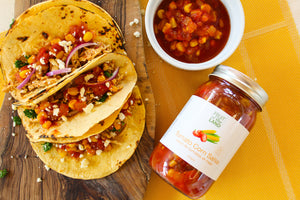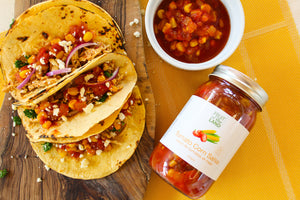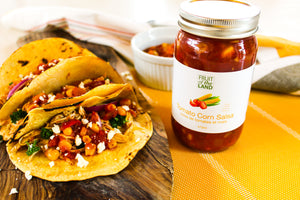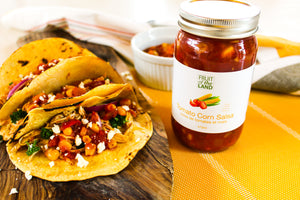 On Sale
Fruit of the Land Tomato Corn Salsa
We are so excited to introduce this new delicious line of salsa and pickles, Our Tomato Corn Salsa is farm fresh and locally made. Delicious with tortilla chips; add cheese and
meats for a crowd pleasing charcuterie board. Excellent topping for tacos, nachos or your favorite Mexican dish. Try mixing with sour cream and using as a dip or stir into scrambled eggs and omelets.
Ontario made and tastes like what mom or grandma used to make.