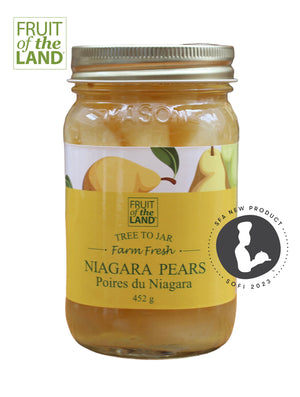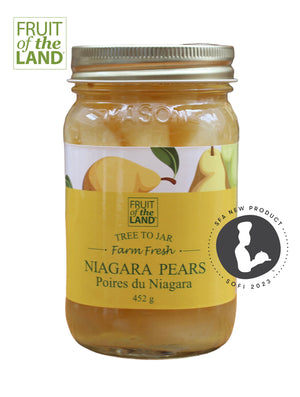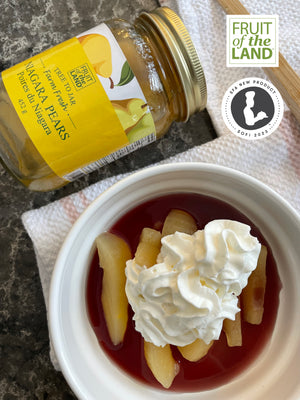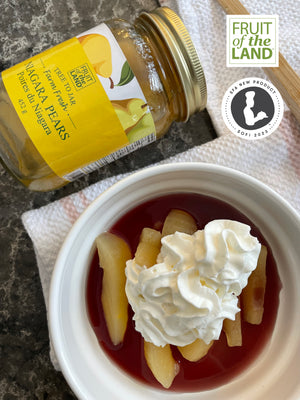 On Sale
Fruit of the Land Niagara Pears
Fruit of the Land Niagara Pears have just won the prestigious sofi Award 2023 for Best New Product in Fruits + Vegetables category!!
This must-try product is so delicious - Tree to Jar - hand picked at the peak of ripeness and the Fall harvest is preserved! Low sugar, all natural. Top with whipped cream for a delicious dessert. Add to yogurt. Scoop on some ice cream. Or eat out of the jar!
Also try our Niagara Peaches. Make a perfect pair.