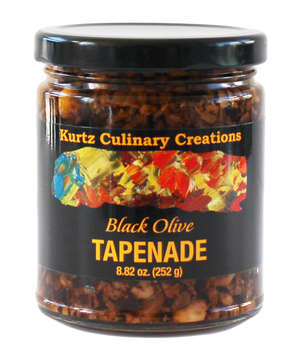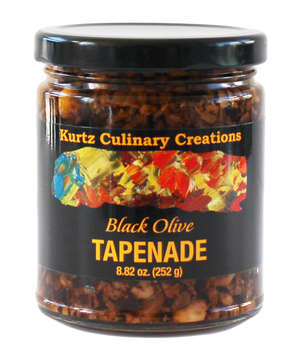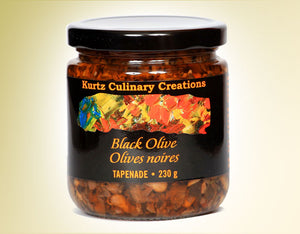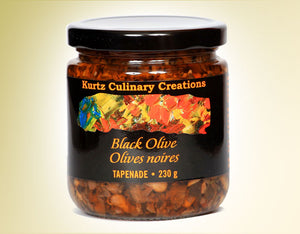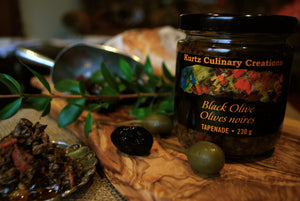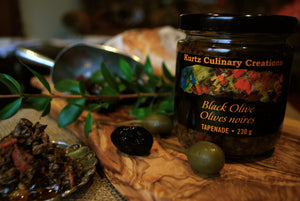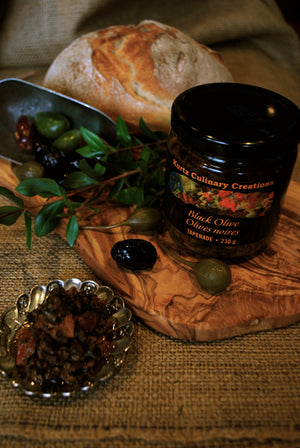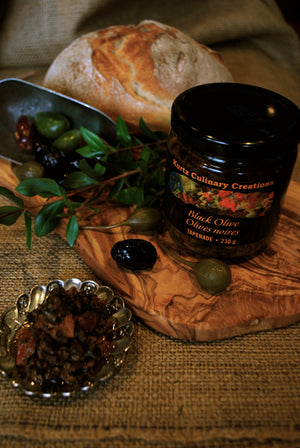 On Sale
Kurtz Black Olive Tapenade
Hand-cut olives and pine nuts are the main ingredients in this paste inspired from original recipes from Provence in France.
Toss with fresh pasta, top on any pizza, add to your grilled sandwich or simply spread on a cracker.
Mix with sour cream to make a great dip for friends and family alike.
250 ml.