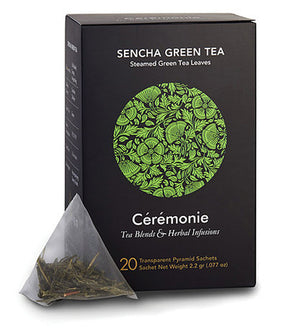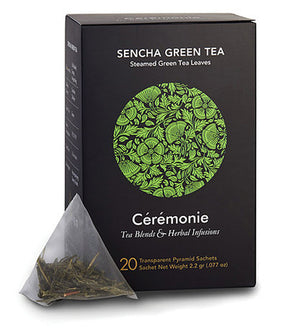 On Sale
Sencha Green
Japans best-loved tea, Sencha is a delicately steamed green tea, with a sweet aroma and rich flavor. Enjoy the light olive hue and full body of this classic tea, which provide the perfect drink at the start of a new day.
Ingredients: Sencha Green Tea Leaves
Kosher. 20 Pyramid Sachet Box.