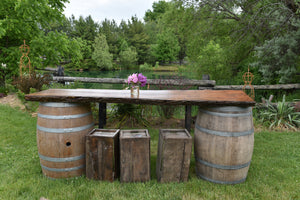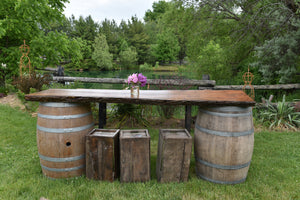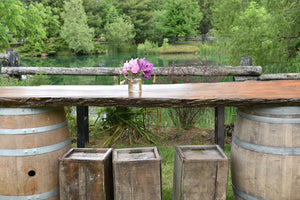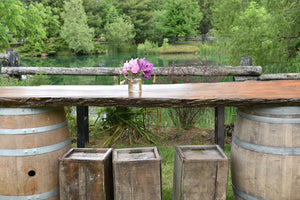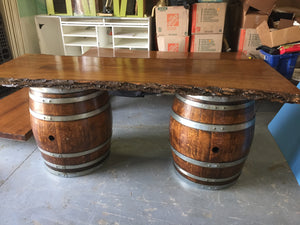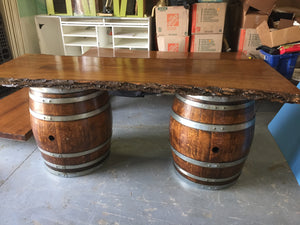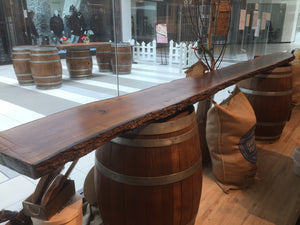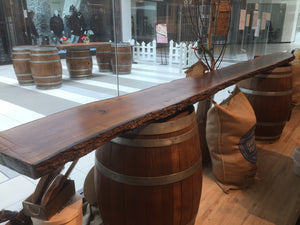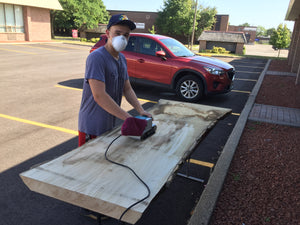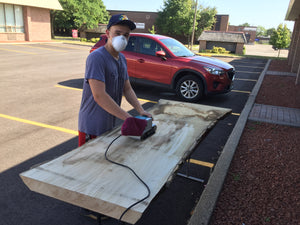 On Sale
"Farm to TABLE" Live Edge Wood Tables
These stunning live edge wood tables in our stores have received so much attention and requests to purchase, that we have decided to offer them on a custom basis.
Farm to TABLE live edge wood tables are made from reclaimed Niagara trees - oak wood, maple, ash and black walnut. They are hand made by father son team Michael and Matthew.
Each one is one of a kind.
Prices vary. Inquire at info@fruitoftheland.com