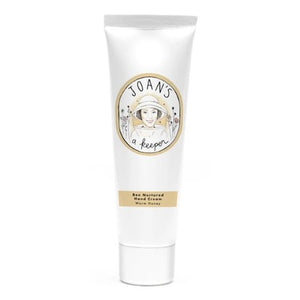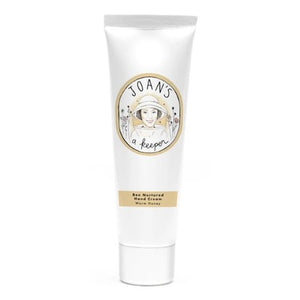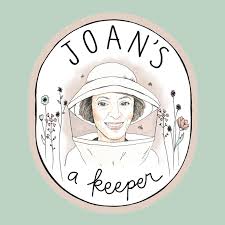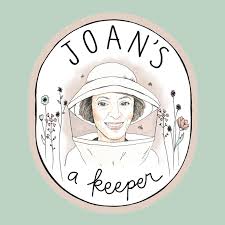 On Sale
Bee Nurtured Hand Cream
Worker bee hands? Soften them up with Joan's silky hand cream.  Free of silicones but rich in nourishing plant oils, it sinks in fast and leaves your skin velvety, never greasy.
How to Use: Massage a small dollop of cream into dry hands. Apply as often as you like. Joan says there's no such thing as too much.
FEATURES
Absorbs quickly, leaving a non-greasy finish
Velvety formula mode without silicone
Quenches and softens thirsty skin
SCENTS
Warm Honey: the scent of pure sweetness that wafts off the hives in the summertime.
Clean Rain: the crisp, refreshing smell of the season's first downpour.
Unscented: just that — pure, clean, and free of fragrance.
KEY INGREDIENTS
Shea Butter: A rich plant butter that protects and moisturizes the skin.
Marula Oil: A light weight hydrator rich in essential fatty acids that soften skin.
Honey: A natural skin-protector packed with beneficial antioxidants.